Discover the Lascaux cave a few kilometres away from NAÂD
Prehistorical masterpiece in France, the Lascaux cave attracts millions of tourist evey year. 25 kilometres away from Sarlat-la-Canéda, you can easily go visit it from our hotel.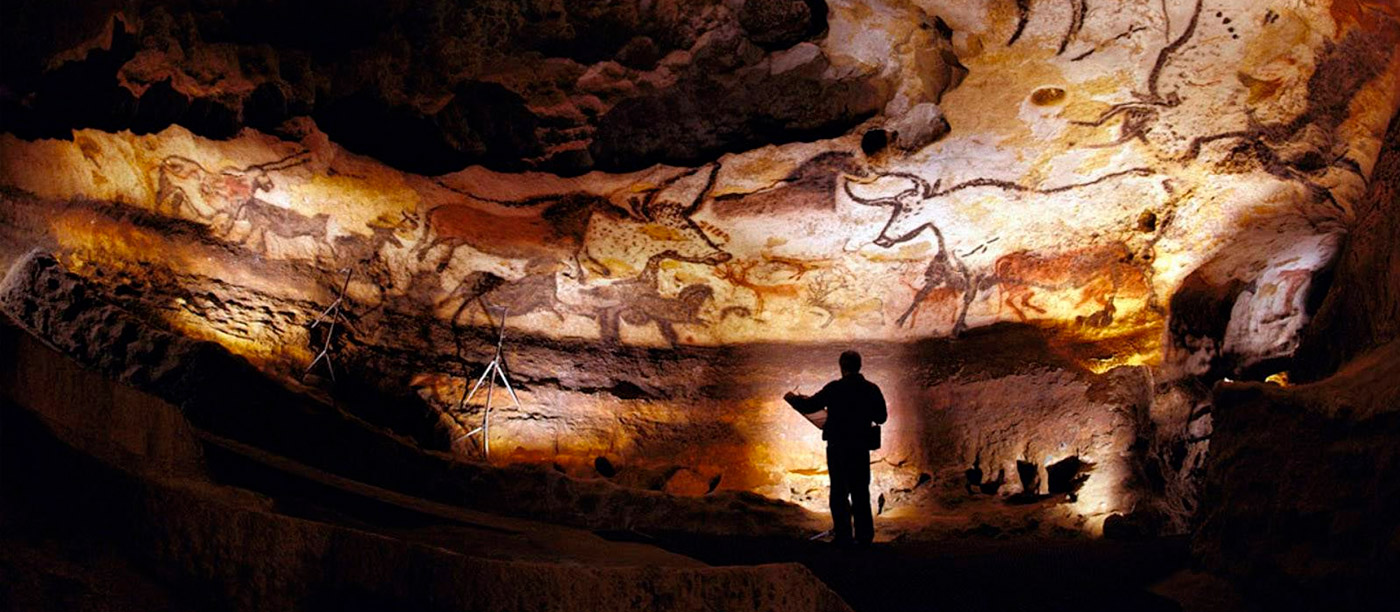 The Lascaux cave in Montignac is a must-see cultural and historical place in Dordogne. Incredible heritage from prehistoric times, the cave revives the first days of Man in France.
Go appreciate paintings thousands of years old with your family. Near Lascaux, the NAÂD hotel and its many charming rooms makes it a perfect destination to stay near Montignac. From NAÂD, you will be only 30 minutes away from Lascaux.
Visiting the Lascaux cave : a masterpiece in Dordogne
The Lascaux cave was discovered in 1940 before opening to the public in 1948. It's one of the biggest cave in France. This major site is, among other things, know for its impressive paintings, making it a work of art registered at the UNESCO World Heritage.
Its many guests from all over the world provoked serious damage to the paintings by 1950, and the cave was forced to close its doors to the public in 1963. A replica is made in 1983 : Lascaux 2. In 2016, the original cave is entirely recreated : Lascaux 4. You'll have to dedicate a whole day to visit these 2 parts of the Lascaux cave.
The Lascaux cave in Montignac: welcome to Prehistoric times
You can choose to visit Lascaux 2 or 4: from one room to another, you'll see many paintings. The cave's tour teaches parietal art and its link to contemporary art.
Tour guides escort tourists and help them understand the things they observe in the cave. Digital tools are at the guests' disposal to reinforce their immersion. The Lascaux cave is a way for children and adults to go back in time. When staying in one of our comfortable rooms, we'll do our best to help you plan your visit !
A stay at NAÂD for a visit of Lascaux
Because of the international reputation of the Lascaux cave, Montignac tends overflow with tourists. Chosinig the nearby city of Sarlat is a solution: the NAÂD hotel is a good compromise : only 30 minutes away from Montignac, the hotel is perfectled located.
When staying in Dordogne, you'll enjoy a comfortable room near Lascaux. But what can you do while in Sarlat ? Activities and visits are extremely rich and diversified. Our establishment offers you a tailor-made stay in a lovely room to enjoy the advantages of Sarlat's centre while staying near the Lascaux cave