Our hotel, the ideal place to visit Dordogne
There's nothing better than NAÂD to enjoy th beautiful region of Dordogne. Booking a room at our establishment is to stay at a hotel which knows how to really take care of its clients. It's also to be able to able to have a peaceful night in a modern and cosy room after a busy day spent exploring prehistorical caves, medieval castles and tasting the local gastronomy.
the Dordogne at your fingertips
No, our hotel has neither a swimming pool or a restaurant, but is located next to really good ones, and the Dordogne river is also nearby, all thanks to its location in the centre of the city. To give you a preview of all the things waiting for you, we made a list.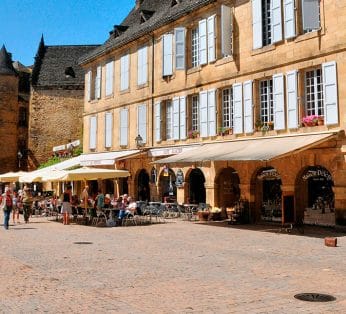 Experiences to live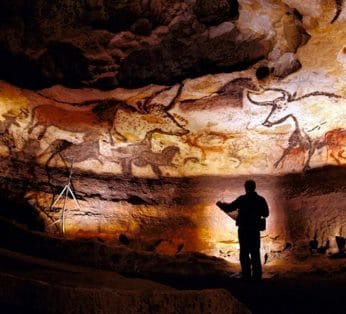 The area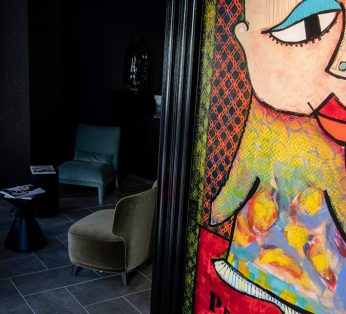 News
7 advantages to stay at our hotel
1.
A hotel in the heart of Sarlat, capital of Perigord noir
Even if Sarlat is teeming with tourists on market days, you won't have any problem to park: you're already staying in the city's centre. Even better, you can also park your car in the city: we have a few parking spots at your disposal, you only have to book one! You will fall in love with Sarlat's medieval streets, the many places you can visit and its restaurants, all accessible by foot.
2.
A stay near famous prehistorical spots
Does the name Lascaux rings a bell? 30 minutes away from our hotel, you can visit in Montignac the exact replica of the extraordinary cave. And there's more… The Font de Gaume cave or the Combarelles cave in Les Eyzies are 20 minutes away, activities that will please everyone!
3.
Time travel to the Middle Ages
You promised your children to visit a castle and come back to the age of knights ? There's many of them near our hotel: Commarque castle in Les Eyzies offers free tour and medieval games. The castle of Castelnaud is 20 minutes away from NAÂD and shows a incredible panorama of the Dordogne Valley. The Beynac castle is also 20 minutes away, and faces the Castelnaud castle : it's considered as one of the most authentic medieval fortified castles. Your children will love them, as so will you!
4.
Enjoy the charm of our hotel, for all prices
Hotels in the region can be a little bit dusty, and if you did come to walk through medieval streets, you don't necessarily want to live exactly like Richard Lionheart! Our hotel has all of the modern comfort coupled with the charm of old stones. WIFI is available in every room, your breakfast is made from local products, the furniture is modern… Your stay here won't leave you indifferent. Our rooms are divided into seven categories : you'll surely find the perfect one in your budget!
5.
Gastronomy as a priority
You can't come to Sarlat without tasting our duck meat, our "sarladaises" potatoes and our cake made with nuts from Perigord! Our hotel may not have a restaurant, but it has a breakfast room which transform into a lounge in the evening so you can have a drink. The city has more restaurants than any other kinds of business, and we'll happily tell you our best addresses: we wouldn't want you to fall into tourist traps!
6.
Discover the beautiful cities of Dordogne
If you prefer cities to caves, you can go to Bergerac or Périgueux, respectively 1h20 and 1h10 from the hotel, to see another side of Perigord, as there's more to it than Perigord noir: Bergerac is the capital of Perigord pourpre (purple) due to its many wineyards, and Périgueux the capital of Perigord blanc (white), due to its limestone plateaus.
7.
Make your stay a unique one
Because we offer you 25 rooms, varying in terms of space, price, and services, your stay at our hotel will be unique. It's up to you to imagine it and to make it happen !