A modern hotel in the heart of Sarlat
Who said a place laded with history and tradition couldn't be anything other than dusty ? NAÂD break the codes by offering you a unique and modern experience.
Located in the city centre, the NAÂD hotel offers you a different way of staying in the Dordogne Valley. A far cry from the rusticity and typicality of the city, NAÂD is a haven of modernity. Design, furniture and services offered are all a way to make our clients relax. Discover the Dordogne Valley and the Perigord from a new angle in your modern and comfortable room at NAÂD.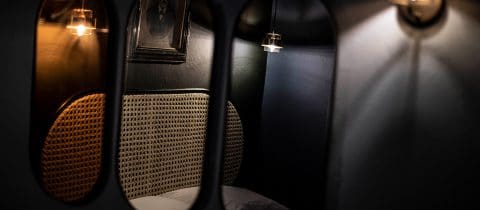 NAÂD : tradition from a modern point of view
Our establishment keeps Sarlat's authenticity and tradition, while maintaining a modern image. After welcoming a good number of clients, our staff wanted to transform the hotel into something modern and singular. It's our wish to offer our clients a place to stay far from day-to-day life and the stress that comes with it. By reading our reviews, we do believe that we succeeded.
The warm and pleasing atmosphere distinguish NAÂD from the rest of the city's hotels. You've come to the Dordogne Valley to immerse yourself in its atmosphere : the NAÂD hotel wants to tell its story differently: inside the rooms, the furniture and bedding are yours and no one else's, and have been carefully selected. Each room has its own identity. After a visit of Sarlat, you'll love coming back to your room and its air conditioning. Even better than at home, our hotel welcomes you as a privileged client.
A modern and tailor-made stay in a practical hotel
Apart from its firmly modern atmosphere, our establishment put practicality as one of its priorities. While being decorative, the furniture is firstly practical : you can easily put away your personal belongings in your room, and our hotel's 4 floors are connected by a lift.
If you want to work during your stay, your room has a desk, or at least some space dedicated to working. WIFI is also accessible in all rooms and floors of the hotel. To end your day in Sarlat, you can also enjoy our lounge and take a drink before going out for dinner.
In the mornings, you'll be able to take your breakfast in a dedicated room, breakfast in which we use local products.
By the way, we also have a secured parking for you to put your car ! It's only 150m away from the hotel, but don't forget to book a parking spot beforehand.
Our 25 rooms are waiting for you, so don't hesitate to make a reservation so you can enjoy a stay in a modern hotel int the centre of Sarlat.