A charming hotel in Sarlat-la-Canéda
If you're planning on staying in the Dordogne Valley, would you be interested in a charming hotel prioritizing comfort and good taste ? Including its hospitality, the NAÂD hotel stands out thanks to its atmosphere and its rooms.
To visit the Dordogne Valley, it's best to make a reservation at a comfortable hotel in Sarlat with a great location, don't you think so ? The NAÂD hotel offers you both of those things : in the heart of the city, you'll enjoy the region's beauty while staying in an undeniably charming hotel.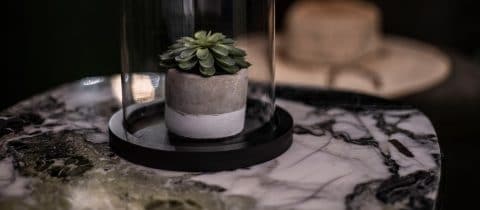 Enjoy the Dordogne Valley and the Perigord noir in our lovely hotel
Beyond its perfect location, our hotel's attractiveness comes from its charm. No efforts were spared in making sure to have a modern and eye-catching hotel.
As you arrive, the hotel's stone façade sets the tone: you are here in the heart of the Dordogne Valley. At first glance, the rusticity and traditionalism of the region reigns supreme; it's only when you open the NAÂD hotel's front door that its singularity becomes perceptible. We took a lot of care in the decoration, furniture and materials of the hotel. It's thanks to these efforts that the NAÂD hotel stands out from other hotel's offers : its traditional appearance takes from modern codes to propose a uniquely charming stay.
A charming hotel room, tailor-made
Charm is subjective; So, in order to fit all kind of profiles, the owners chose a refined decoration, susceptible to be to the liking of many. Each room pay attention to the details: be it the bed, the furniture or the wallpaper, you'll get to enjoy a charming and original room.
This pervading charm offers a warm and singular atmosphere. IN the morning, local products are the stars of breakfast, which is always fresh and in season. The owner Nadège try very hard to make your stay an unforgettable one. She knows all about the best addresses in the city, and will be happy to show you the touristic activities the Dordogne Valley has to offer, be it a spa for a relaxing moment or the best restaurant to have lunch or dinner.
A stay at a charming hotel in Sarlat-la-Canéda
charm and location. No need to compromise with the NAÂD boutique hotel: it offers you both! Booking a room in our establishment its to enjoy an ideal location.
From your room, there's nothing easier than to appreciate the cultural and historical heritage of Sarlat-la-Canéda. A few steps will be enough to reach the cathedral, the windmill and the architecture of the city, as the historical centre is accessible by foot ! Sarlat's attractiveness will pull you in, particularly thanks to its renowned market.
This accessibility also means you can leave your car parked at the secured parking when dining out.